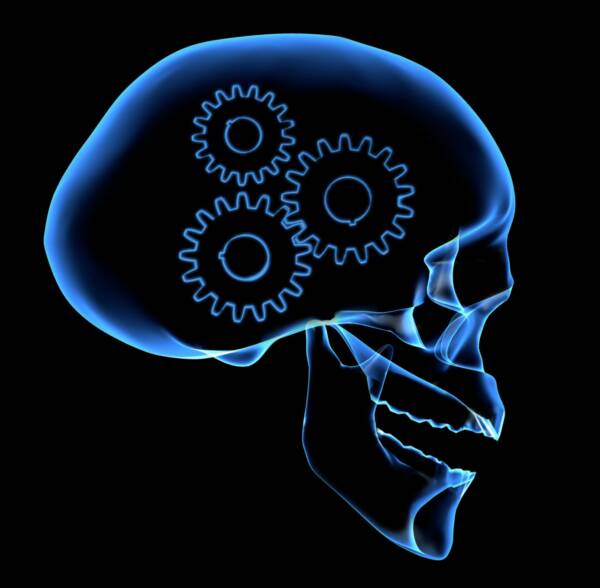 Please also read 'Consent for Care' on the 'Services' page.
Cost:
From 1st January 2016 the fee for the first consultation is £75.00 and for all subsequent consultations it is £60.00.
I accept cash, credit or debit cards (but not AmEx or cheques).
First appointments may last up to an hour. Subsequent ones are approximately 30 minutes.
Please remember, I am here to provide a service. This is my job. I spend thousands of pounds a year paying for registration, insurance and staying up to date with the latest developments in my field of healthcare. When I meet you, it is a professional relationship. The people that cut your hair, or serve you at your favourite restaurant probably like you too, but they still charge you as they need to earn a living. Please do not ask for a discount, no matter how well we may get on. You also wouldn't expect them to come in on their day off to see you, so please don't expect me to either. Thank you for respecting my wishes.
Data Protection and Privacy: (Please also read the Zero to Tolerance to Abuse and Privacy Policy page)
Information given to me, where you can be identified, is strictly confidential and will not be shared with anyone else, unless you have given me written permission to do so. I will ask for your consent to allow me to contact you via phone, text or email in case an appointment needs to be made or changed. I will not contact you for any marketing or any other reason unless you have given me permission to do so. If you would like a copy of any details I have on you please just ask.
Unfortunately computers, the internet and emails cannot be guaranteed 100% secure, so please do not send me any sensitive or private information. It is better that we discuss things of this nature face to face or by phone. If my password protected computer and software is hacked I will, by law, inform the Information Commissioners Office straight away so that they can deal with the threat in the most appropriate manner.
Case History, Examination & Consent:
The first consultation is to take a full and thorough history, not only of your presenting symptoms but also of any past health issues, operations, injuries, hospital stays, medications and anything else however relevant or irrelevant you may feel this is. I will also need to perform a thorough orthopaedic, neurological and cardiovascular examination. This is for your safety, and mine!!! If you do not want to give me these details or allow me to perform the relevant examinations I cannot and will not treat you. If, after this, I feel that I can help you and that it is safe to do so, and you have given your consent to treatment after I have explained what I am going to do as well as having informed you of any risks to the treatment I am suggesting, I will start treatment. If we don't have sufficient time left I will book you in to the next available appointment slot.
How many treatments will I need?
This depends on each individual case, but on average I would expect to see a significant improvement over 3 to 4 sessions which would be given over about a month. If your problem is severe or chronic then you may need more treatments. Any further treatments required would be spaced out over longer intervals to let the body adapt to the changes made. Depending upon your history, work/sport or any underlying weakness, checkups every 3 or 6 months are recommended.
One thing that most people don't seem to understand is that osteopathy is not pushing a few bones or muscles 'back into place'. The average human body is made up of 78 organs, 206 bones, 696 muscles, 7000 nerve endings in the feet, 85 billions neurones, 200 trillion cells, 47 miles of nerves in the skin and 100,000 chemical reactions every second, and your symptoms are a combination and interaction between all these different parts. If you think than an orthodontist can take up to two years just to change a childs bite, don't expect me to be able to affect all of these factors in one or two sessions, especially after your body has been through a lifetimes abuse (on a physical, nutritional and stress level).
What should I wear?
Women are often concerned about how much clothing they will need to remove to be examined and treated. I generally do not require you to remove your clothes but please bear in mind that I may need to move you around, so mini skirts or bikers leathers are probably not a good idea.
Can I bring a friend?
I am very happy for you to bring a friend.
Are your services available for anyone under the age of 16?
I'm afraid I don't tend to treat children. I can recommend colleagues who do.
Am I too old for treatment?
Age is not a barrier to receiving treatment as treatment is specifically adapted to your individual needs.
What would my Doctor say?
Most well informed G.P's and consultants are very happy for you to undergo treatment. I frequently receive referrals from the medical community. I am dedicated to helping my patients get better so I always like to keep your Doctor informed and to mutually exchange clinical information that would be to your benefit (with your permission). There are times when your Doctor will advise against treatment because you have an existing condition which would be a contraindication for Osteopathy. However unless your Doctor is also a Osteopath, he/she is unlikely to be aware of the full capabilities or the potential of my treatment. If there is a problem where your Doctor is against a visit to a natural medicine practitioner it is very easy to ask him/her what knowledge of the practitioner he/she has and to suggest that I work with your Doctor in your interests. Openness and co-operation are always the best way and if your Doctor is then not prepared to co-operate - well the next move is up to you!
Is it available on the NHS?
In some GP practices and in a few hospitals there are practitioners working for the NHS. They are few and far between and most therapists are in private practice. It is worth asking your GP if he/she has an arrangement with a local osteopathic practise and will pay for your treatment. I am in private practice and at the moment do not have any such arrangements.
Are there any side effects with treatment? (Look up 'Consent for Care' under 'Services')
Side effects are generally very rare; you might experience some tiredness / soreness for a few days afterwards but this will subside quickly. Osteopathy is a very safe and effective form of treatment and most patients feel substantially better for it.
Is Osteopathy still classified as "alternative medicine"?
No, in a Parliamentary Report it was described "as a distinct system of manual medicine within its own right".